Embrace the Race
---
2 Timothy 4:7-8
"I have fought the good fight, I have finished the race, I have kept the faith. Now there is in store for me a crown of righteousness, which the Lord the righteous Judge will award to me on that day…"
---
As ministry leaders, we are still running that race every day, but you don't have to run alone. The Digital Ministry Conference is a 2-day event leading up to the NRB Convention where digital ministry professionals from all over can grow together. At the DMC you'll get practical training from ministry leaders with a track record of growth, find a safe and encouraging place to connect, and ask questions. You'll also get a chance to celebrate the work that goes on (often behind the scenes) every day to drive digital impact.
Join Other Impact Driven Ministry Leaders
March 7-8, 2022
At the Gaylord Opryland Resort and Convention Center in Nashville
Why You Need to Send Your Team
As a leader, you know your people are the secret to success, and you need to equip them with the skills and tools they need to do their job. You also need to encourage them and celebrate their work, to keep them motivated to press on when things get tough. At the DMC your team will find both.
We offer highly practical sessions on the topics that matter most to your ministry. (watch some highlights from last year if you don't believe us).

We emphasize community and provide opportunities for your team to connect with others who will become lifelong friends and mentors.

We understand the work that happens behind the scenes and celebrate with those who show up every day and put in the work required to run the race well.
Why You Don't Want To Miss It
As someone who is tasked will bringing your ministry's mission and vision to life, it can feel as if you're just running on a treadmill in the basement by yourself. Attending the DMC will let you see you're not running alone. If you've ever wished for a place to meet other digital leaders, hear what is working for them, and ask your questions. This is that place!
What Others Are Saying
"I loved how they were able to observe and measure and come up with a game plan based on metrics and real world data."
– Adrian R.
"I am looking forward to learning some ways that I can help my organization grow into the Digital Ministries space. We are just getting started and I want to find where the pitfalls are so we can avoid them as we get started."
– Andrew Y.
"Chad Williams and Five Q are among those at the epicenter of digital technology. Their commitment to help others take digital transformation strategy to the next level shines through at this conference."
– Gordon M.
"Thank you for putting this together. The sessions were very insightful and practical."
– Doug W.
"Wow I am getting so much out of this! THANK YOU!"
– Sofia C.
"I am so honored to have participated with everyone today."
– Barb W.
A Conference Designed Specifically for You
Since 2004 Five Q has been laser-focused on partnering with ministry leaders to multiply digital impact. In that time we've learned how challenging it can be to find relevant and reliable resources to grow in your role. The critical factor in being able to grow is by surrounding yourself with great people. This conference is designed specifically for you, but it's not about passive consumption, in order to make this event amazing we need you to show up and be a part of the community.
Drive More Impact in 2022
There's a simple way to ensure you're driving more impact in 2022. It's an easy (and fun) 3-step process.
Attend the 2022 Digital Ministry Conference

Get practical workshops on the topics that matter most & connect with other ministry leaders.

Bring action items back to your team and grow your impact.
Speakers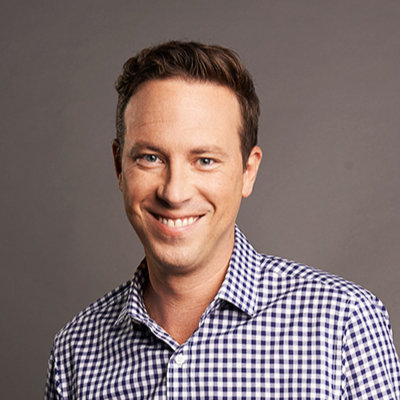 Conference Schedule
Monday, March 7th
6:00 PM – Registration and Doors Open
6:30 – Praise and Worship with Brooke Robertson
7:00 – Joint Session with Spark Media, including keynote with Lauren Green, Fox News Channel
9:00 – Closing
Tuesday, March 8th
8:00 AM – Welcome and Devotional (James Spencer, Moody Center)
8:30 – Break-through Thinking (Tabitha Kapic, The Chalmers Center)
9:00 – Using Social to Maximize Your Reach (Chris Martin, Moody Publishers)
9:30 – Staffing Your Ministry During the Great Resignation (Ken Coleman, Ramsey Solutions)
10:00 – Panel Discussion

10:30-1:00 PM – Break - NRB Lunch (additional charge, register on NRB website)

1:00 – Afternoon kickoff
1:15 – Personalizing Your User Experience (Sam Rinearson, Bott Radio Network)
1:45 – Fundraising Trends for 2022 (Aly Hammond & Chip Johnston, Virtuous)
2:15 – Deep Dive Breakout Sessions
3:15 – Your Ministry, the Blockchain and the Metaverse (John Cobb, Ligonier Ministries)
3:45 – Preparing for Big Tech Possibilities in 2022 (Pete Marra, Colson Center)
4:15 – Using Facebook Ads to Grow Your Audience (Kathleen Canfield, Facebook/Meta)
4:45 – Panel Discussion
5:15 – Wrapup
5:30 – Closing. We will be ending in plenty of time to catch the NRB Convention kick-off events.
After event social on Delta Island -- dinner on your own.
Digital Ministry Conference
Highlights from Last Year
When we say the sessions are practical with action items you can implement right away, we mean it. As in a case study showing how one ministry increased conversion rates over 1,000% using A/B testing. Or how another ministry was able to increase email engagement by 300%. Watch some of these short sessions from last year to see what kind of impact the DMC will have for your team.
Increase Conversion Rates Over 1,000% with Brad Davies from Salem Cultivate
Increase Email Engagement by 300% with Laura Hatcher from Love Worth Finding
A Simple Framework to Get Your Voice Heard on Social Media with Natchi Lazarus from Open Minds Agency
Build Innovation Into Your Ministry With Tabitha Kapic from the Chalmers Center

Hotel & Travel
We are thrilled to be hosting this event leading up to the NRB Convention at The Gaylord Opryland Resort & Convention Center! The Gaylord Opryland is a stunning, one-of-a-kind resort experience featuring 9 acres of airy, indoor garden atriums, a wide selection of award-winning restaurants & bars, the world-class Relâche Spa, and a state-of-the-art fitness center. The resort features over 750,000 sq ft of flexible meeting space, 2,712 beautiful guest rooms, and 176 spectacular suites.
Hotel, Parking & Transportation Information
Book our stay through the NRB Gaylord Opryland block rate page