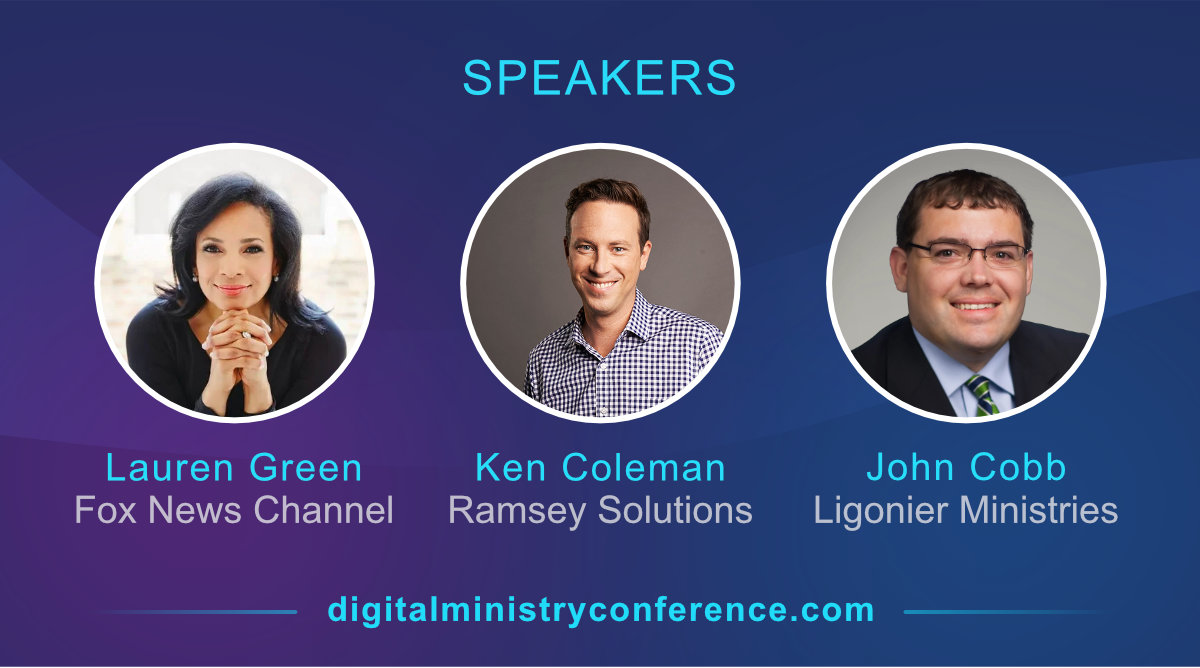 Everyday we get closer and closer to the 2022 Digital Ministry Conference, and every day there is more to look forward to. Here are some of the latest highlights you might have missed.
On Monday evening come hear Lauren Green speak at the joint session with Spark Media. Lauren is the Chief Religion Correspondent for the Fox News Channel. 
Take a deep dive into Meta (Facebook) Ads, with Kathleen Canfield. Kathleen is part of the team at Meta () and will be sharing her insights and answering your questions in one of the deep dive sessions.
Hear Ken Coleman from Ramsey Solutions, share his insights on how to keep your organization staffed up during the Great Resignation.
Whether you've heard of the metaverse and NFTs or not, they are coming to a ministry near you. John Cobb, Vice President at Ligonier Ministries has been researching this new technology and their application for ministry, and will be sharing his insights with you.
Pete Marra, the Vice President of Innovation at the Colson Center will be joining us as well to discuss how we as ministry leaders can engage and thrive in the age of Big Tech.
This just scratches the surface of what you can expect at the 2022 Digital Ministry Conference, we'll also have speakers from Moody Publishers, The Chalmers Center, Bott Radio Network, Virtuous, and Moody Center. 
If you haven't registered yet, it's March 7-8 right before the NRB Convention at the Gaylord Opryland Resort and Convention in Nashville. Tickets are just $199!
Seating is limited to 150, so act now before your spot is filled.